"Global Markets, Local Creativities" (GLOCAL) is an International Masters degree taught over 2 years by a consortium of 7 world class and internationally renowned universities.
The programme aims to examine how local places (clusters, cities and regions) and local actors (entrepreneurs, firms and policymakers) generate local competitiveness under global market conditions. This programme highlights the importance of historical and social context in which economic development, public policy and business strategies take place. This two-year academic programme equips you with the critical skills to make sense of the intersecting complementarity of the global and local, but also provides opportunities for practical experience with companies and public policy organisations.
Depending on which pathway you choose, you will take between eight and ten core and around eight optional courses delivered as a mix of lectures and seminars, and you will study at 3 of the GLOCAL partner universities. The programme also includes opportunities for internships and industrial placements.
The degree is ideal for highly talented students seeking a career in urban or public policy organisations, multinational corporations, international consultancies, cultural and creative industries, or other non-profit organisations. Students will be encouraged to explore a variety of interdisciplinary perspectives on the process and experience of globalisation from a place-based perspective, in particular of cities, creative industries, development and local cultures of entrepreneurship.
The GLOCAL programme is dedicated to equality in all its activities. We welcome applicants from all backgrounds and seek to create a learning environment that is free from discrimination and unfair treatment. We fully engage with and subscribe to the Equality, Diversity and Inclusion principles and policies of the University of Glasgow, which can be found here
About Global Markets, Local Creativities (GLOCAL)
Global Markets, Local Creativities is an integrated, international programme interrogating the history, theory, institutions and cultures of global capitalism. You will receive a theoretical grounding in international business and the global economy, and will be encouraged to think critically about the respective roles of individuals, firms, cities, regions, nations and supra-national bodies in determining and shaping the world in which we live. Case studies, masterclasses and guest lectures from private and public sector representatives will provide real-life insights into situations discusse... read more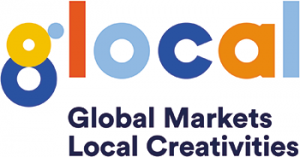 Subscribe for scholarship alert.
Be among the first to know whenever new Global Markets, Local Creativities (GLOCAL) scholarship is going on. Enter your email address and click the Subscribe button ↓
GLOCAL Erasmus Mundus Scholarships
Aim and Benefits of GLOCAL Erasmus Mundus Scholarships
The GLOCAL scholarship includes:
a contribution to the student participation costs (tuition fees, full insurance coverage and any other mandatory participation costs)
a contribution to student travel and installation costs
a monthly subsistence allowance for the entire duration of the study programme
The contribution to travel and installation costs and contribution to subsistence costs takes into account only the residence (as determined above, at 7th January 2022) of the scholarship holder regardless of the category under which the student has applied.
Requirements for GLOCAL Erasmus Mundus Scholarships Qualification
Students whose nationality is one of the Erasmus+ Programme countries count as Programme country students and should apply as a Programme country applicant.
Students whose nationality is one of the Erasmus+ Partner countries and who are not residents nor have carried out their main activity (studies, training or work) for more than a total of 12 months over the last five years in a Programme country/countries are considered as Partner country students. The five year reference period for this 12 month rule is calculated backwards from the submission deadline (i.e. the 5 year period from 7th January 2017 to 7th January 2022). Apply as a Partner country applicant.
Students whose nationality is one of the Erasmus+ Partner countries who do NOT fulfil the Partner country criteria defined above (12 month rule) count as Programme country students and should apply using the Programme country application form.
Example: an Albanian student who lived in Germany for 13 months, 3 years before 7th January 2022 should apply as a Programme country student; a Mexican student who has been living in Spain for 11 months at 7th January 2022 (and never before in the 5 year period) should apply as a Partner country student.
Checkout:
Scholarships for African students 2021/2022
Interview date, Process and Venue for GLOCAL Erasmus Mundus Scholarships
GLOCAL Erasmus Mundus scholarships can be offered to students from any region of the world; however, no more than three applicants with the same nationality will be awarded in the same intake under the same category. The scholarship's terms depend on the student's nationality and residence.
Application Deadline
January 7, 2022
How to Apply
Familiarise yourself with GLOCAL Entry Requirements
For more details, visit GLOCAL website.