The School of Government and International Relations is offering one PhD scholarship for each of the following research areas –
International Election Observation in an Age of Disinformation – This scholarship supports a comparative research study on how autocratic regimes entice partisan individuals and groups to imitate genuine international election observers. Otherwise known as "zombie" election monitoring, this research project seeks insights into the origins, features, and/or impact of this phenomenon over time and around the world.
Nationalist populism in France and the United States ­– This scholarship supports a comparative research project on the international links of nationalist populists across several continents. The project aims to understand how nationalist populist views of international cooperation with likeminded parties has changed over time, how it functions now, and what its effects are. Since the successful candidate will conduct fieldwork in France and the US, advanced-level proficiency in French and English is essential.
The politics of expertise during Covid-19 – The scholarship supports a comparative research study on women's representation in the national health emergency committees across the four cases: Australia, United States, Sweden, and United Kingdom. Women's under-representation in national scientific advisory groups has been identified as an important – and overlooked – area of structural bias that may have led to men dominating the public and academic discourse about COVID-19 and, crucially, the decisions provided to government on how to handle the pandemic. This research will provide insight into the politics of inclusion within expert groupings, an important but underexamined area in the politics of expertise literature.
Understanding the Antipodean 'Fair Go' ­– This scholarship supports a research study on the 'fair go' idiom in Australia and New Zealand. While the fair go is one of the most distinctive and enduring features of social and political discourse in both countries, its meanings and impacts on public policy have not been studied systematically. This research will examine historical and contemporary uses of the fair go idiom and determine how it has shaped public policy over time.
The School of Government and International Relations has cultivated a vibrant PhD program. Currently comprised of 36 candidates, they enjoy access to scholarships, grants, and funding; professional development, experience, and training; as well as support and wellbeing services. Our graduates have gone on to become academics, civil servants, entrepreneurs, lawyers, political consultants, policy advisors, and research officers, amongst many other occupations
About Griffith University
The remarkable people who better our world, the remarkable experiences that transform people and communities, and the remarkable contributions that change the future forever. We know success often comes from being an exception to the norm—challenging convention, adapting and innovating, creating bold new trends and pioneering solutions ahead of their time. At Griffith, remarkable is the norm. Since we started teaching over 40 years ago, we've been deeply connected to the Asian region, socially conscious and environmentally aware, an integral part of the community and heavily industry... read more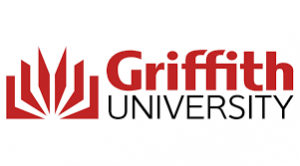 Subscribe for scholarship alert.
Be among the first to know whenever new Griffith University scholarship is going on. Enter your email address and click the Subscribe button ↓
School of Government and International Relations PhD Scholarship
Aim and Benefits of School of Government and International Relations PhD Scholarship
As a scholarship holder, you will study with a University that ranks among the top 2% worldwide and spans across campuses in South East Queensland. At Griffith University, we've worked hard to create a culture that will challenge you to be curious, creative and courageous. We also support the professional and personal development of all our HDR candidates and invest in the skills of our people. Griffith University values diversity, inclusion and flexibility and we encourage Aboriginal and Torres Strait Islander, and people of all backgrounds to apply. Griffith's strategic goals are to also increase the proportion of women in senior academic and administrative roles and in Science, Technology, Engineering, Mathematics and Medicine (STEMM).
Requirements for School of Government and International Relations PhD Scholarship Qualification
The selection of applicants for the award of higher degree research scholarships at Griffith University involves consideration of your academic merit and research background.
Expressions of interest are welcome from domestic and international applicants.
Applicants must have completed, or expect to complete, a bachelors degree with honours equivalent to first class honours or a Masters degree (AQF Level 9) incorporating a significant research component of a standard comparable to a bachelor honours degree or be regarded by Griffith University as having an equivalent level of attainment in accordance with Schedule One of the HDR Scholarship Policy. For further information on the eligibility requirements for the program refer here.
Checkout:
Scholarships for African students 2021/2022
Application Deadline
May 1, 2022
How to Apply
Please do not select the "APPLY" button. All expressions of interest must be submitted to the appropriate contact for each project including
Statement addressing your suitability for the project/scholarship (i.e. a research proposal)
Evidence that you have completed a program with the required grades as detailed in the about you section
A curriculum vitae (CV)
The closing date for expressions of interest is: 11:59pm 1 May 2022
The preferred applicants will then be invited to apply for the program and scholarship on-line
For more details, visit Griffith University website.