Our International Student Academic Merit Scholarship rewards high achieving international students applying for undergraduate and postgraduate coursework programs at Griffith University.
About Griffith University
The remarkable people who better our world, the remarkable experiences that transform people and communities, and the remarkable contributions that change the future forever. We know success often comes from being an exception to the norm—challenging convention, adapting and innovating, creating bold new trends and pioneering solutions ahead of their time. At Griffith, remarkable is the norm. Since we started teaching over 40 years ago, we've been deeply connected to the Asian region, socially conscious and environmentally aware, an integral part of the community and heavily industry... read more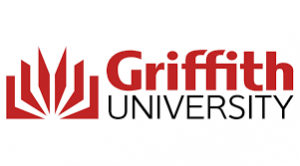 Subscribe for scholarship alert.
Be among the first to know whenever new Griffith University scholarship is going on. Enter your email address and click the Subscribe button ↓
Griffith University International Student Academic Merit Scholarship
Aim and Benefits of Griffith University International Student Academic Merit Scholarship
Award value: 20% of tuition fees
Duration: Valid for your whole degree
Level of study: Undergraduate and postgraduate coursework programs
Start: 2023
Requirements for Griffith University International Student Academic Merit Scholarship Qualification
To be eligible you must:
Be a citizen of a country other than Australia or New Zealand.
Have a minimum GPA in previous studies of 5.0 to 5.49 on a 7 point scale or equivalent. Check your suitability in the Minimum GPA criteria (PDF).
Satisfy all academic and English language entry requirements for your chosen undergraduate or postgraduate coursework program.
Be a full-time student starting in 2022 or 2023.
Read the terms and conditions below to understand all the requirements of this scholarship.
Checkout:
Scholarships for African students 2021/2022
Interview date, Process and Venue for Griffith University International Student Academic Merit Scholarship
Receiving the scholarship
Once you start studying at Griffith the scholarship will be applied prior to the census date of each trimester on meeting the ongoing enrolment requirements (see below). You must pay the remaining balance of fees, based on your enrolment, by census date.
To maintain the scholarship deduction you must be enrolled full-time in your program and making progress in your studies that meets your student visa requirements, unless credit prevents full-time enrolment.
Documents Required for Application
Application Deadline
Not Specified
How to Apply
Interested and qualified? Go to
Griffith University on www.griffith.edu.au
to apply
You don't need to apply for the scholarship, we've kept it as easy as possible. Just apply to study at Griffith and we will let you know if you have been successful.
Process
Apply to study an undergraduate or postgraduate coursework program at Griffith University.
We will assess your application for eligibility.
If you are successful we will advise you in your Letter of Offer, in Tuition and other fees - Additional information.
For more details visit: Griffith University website.