The Hague Academy is offering the Netherlands Fellowship Program (NFP) and the MENA Scholarship Program (MSP) to students from selected countries for the 2021/2022 academic session.
The Netherlands organisation for international cooperation in higher education (EP-NUFFIC) offers fellowships to participate in training courses in The Netherlands. The aim is to promote capacity building within organisations in eligible countries via training and education for professionals. This is initiated and (almost) fully funded by the Dutch Ministry of Foreign Affairs from the budget for development cooperation.
The Netherlands Fellowship Programme (NFP) offers scholarships to participants living and working in one of the following 30 eligible countries (See list n Program Webpage link below).
The MENA Scholarship Programme (MSP) aims to contribute to the democratic transition in one of the 10 participating countries (See list n Program Webpage link below) in the Middle East and North Africa region. It seeks to build capacity within organisations by enabling employees to take part in short courses offered in various fields of study.
As a result of the changes, The Hague Academy is now accepting Nuffic applicants to the following five open-subscription courses in 2021.
Inclusive Service Delivery and the SDGs
Citizen Participation and Inclusive Governance
Climate Adaptation and Local Resilience
Local Economic Development
Urban Governance: Resilient and Smart Cities
About Hague Academy
The Hague Academy for Local Governance specialises in practice-oriented training courses and study visits for civil servants, local practitioners, and professionals at donor and development organisations. Leaders at the local level must demonstrate responsibility, responsiveness and a clear vision for the future of their communities. Moreover, they need skilled people to manage and deliver services in a transparent and effective way. To achieve this, citizens should have the capacity to put forward their needs and ideas to improve their community and hold their governments accountable. T... read more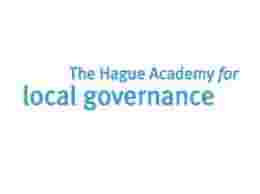 Subscribe for scholarship alert.
Be among the first to know whenever new Hague Academy scholarship is going on. Enter your email address and click the Subscribe button ↓
Hague Academy Nuffic Scholarships
Aim and Benefits of Hague Academy Nuffic Scholarships
The Nuffic Scholarships for short courses at The Hague Academy (OKP, MSP and StuNed) cover the tuition fee, return flights (from an international airport to Amsterdam), insurance, and accommodation, in addition to a small Daily Subsistence Allowance. Follow the steps below to apply.
Requirements for Hague Academy Nuffic Scholarships Qualification
In order to qualify for a NFP Scholarship, you need to meet the following selection criteria. You must:
be a national of, and working and living in one of the countries on the following
NFP country list (in link below);
not be employed by an organisation that has its own means of staff-development, for example:

multinational corporations (e.g. Shell, Unilever, Microsoft),
large national and/or a large commercial organisations,
bilateral donor organisations (e.g. USAID, DFID, Danida, Sida, Dutch ministry of Foreign affairs, FinAid, AusAid, ADC, SwissAid),
multilateral donor organisations, (e.g. a UN organization, the World Bank, the IMF, Asian Development Bank, African Development Bank, IADB),
international NGO's (e.g. Oxfam, Plan, Care);

must have an official passport that will still be valid for at least three months after completion of the training;
must not receive more than one fellowship for courses that take place at the same time;
English Language skills: The short courses are taught in English. Therefore, it is important that your English language skills (writing and speaking) are good.
Work experience: Minimum of 2 years of experience required, working with or for local or regional authorities. It is to your advantage if the work/experience is related to the content of the training.
To be eligible for a MSP Scholarship you must meet some of the selection criteria mentioned above. Furthermore you must:
be a national of, and working and living in one of the countries on the following MSP country list valid at the time of application;
have an official passport that will still be valid at least three months after completion of the training;
not be over 45 years of age at the time of the grant submission
Checkout:
100 Study Abroad Frequently Asked Questions
Application Deadline
September 29, 2020
How to Apply
To apply for a fellowship, You will have to answer the following 3 questions to support your application:
Question 1: What is the issue or problem you want to address in your country?
Question 2. How will this training course enable you to address this issue?
Question 3. How will you address this issue with your position within your organisation?
For more details, visit The Hague Academy website.