Harbin Engineering University (HEU), formerly named Harbin Military Engineering Institute, was founded in 1953. HEU is located in the city of Harbin, nicknamed "ice city" near the beautiful Songhua River. The University is among the first array of the key universities in the national "211 Project". It has a prestigious Graduate school and a National University Science Park.
HEU enjoys a high reputation in the personnel training and scientific research in the field of shipbuilding engineering, ocean exploration, and nuclear energy applications. Aiming at the elite education, HEU endeavors to building the teams of worldwide first-class engineers, industry leaders and scientists, and improving the high level of education, teaching, and personnel qualities. Adhering to the policies of internationalization and open-running, HEU has established wide and substantial partnerships with more than 100 well-known universities and research institutions, such as California University, Berkeley (U.S.A), the University of Sydney(Australia), etc.
HEU is one of the key universities with Chinese Government Scholarship for international students. We also have "HEU scholarship" providing for international students. There are 37 disciplines lecturing in English.HEU has trained more than 3000 international students from 70 countries and regions in recent three years. Harbin Engineering University is stepping forward to the grand goal of a worldwide high-level of Research University with distinctive characteristics. Friends from all over the world are warmly welcome to study or visit HEU!
The Scholarship is for International students who wish to study at or who are studying at HEU
About Harbin Engineering University
Harbin Engineering University (HEU) dates back to the PLA Military Engineering Institute founded in 1953. In 1970 its name changed to Harbin Shipbuilding Engineering Institute and then in 1994 to Harbin Engineering University. HEU consists of 20 colleges, 4 teaching departments (divisions and centers), more than 40 scientific research institutions and more than 150 scientific research and teaching laboratories. There are 6 national science innovative personnel bases, 1 national electrical and electronic teaching base, 7 provincial experimental teaching demonstration centers, and 1 national ... read more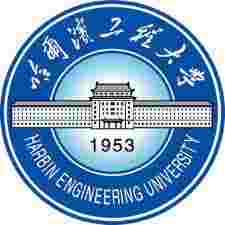 Subscribe for scholarship alert.
Be among the first to know whenever new Harbin Engineering University scholarship is going on. Enter your email address and click the Subscribe button ↓
HEU International Scholarship
Aim and Benefits of HEU International Scholarship
1.Full Scholarship: 100% Tuition fee exemption and offer living allowance
*Allowance Standard :
1400RMB/person/month for an undergraduate student
1700 RMB/person/month for a master student
2000 RMB/person/month for a doctoral student
2. First Class Scholarship: 100% Tuition fee exemption
3. Second Class Scholarship: 50% of Tuition fee exemption
4. Third Class Scholarship: 20% of Tuition fee exemption
HEU International Scholarship Courses
Requirements for HEU International Scholarship Qualification
Harbin Engineering University Scholarship is open to international applicants who wish to study or are currently studying at the University.
Undergraduate, postgraduate, and doctoral students are eligible to apply for the Harbin Engineering University Scholarship
Checkout:
Scholarships for African students 2021/2022
Interview date, Process and Venue for HEU International Scholarship
Major Catalogue?
Click here to download major catalogue of HEU.http://www.csc.edu.cn/laihua/upload/file/20140917/20140917165746_7225.pdf
Deadline?
The application materials should be submitted to the International Students Office of HEU before May 31.
Notes?
The scholarship is applicable on a yearly basis. Foreign students who have been granted HEU scholarships are requested to participate in the annual review. The new applicants should submit the documentations necessary for application to the International Students Office before 30th, May.
Documents Required for Application
1.Passport photocopy
2.Highest diploma (notarized photocopy)
3.Transcripts of former degree education
Transcripts in languages other than Chinese or English must be attached with translations in Chinese or English.
4.Two letters of recommendation in Chinese or English by professors or associate professors
5. A study or research plan in Chinese or in English with signature (no less than 800 words).
6. Photocopy of Foreigner Physical Examination Formhttp://www.csc.edu.cn/laihua/upload/file/20140917/20140917165823_7882.pdf
7. "HEU Application Form for International Students" ;http://www.csc.edu.cn/laihua/upload/file/20140917/20140917165855_1287.doc
and "Application Form for HEU Scholarship"http://www.csc.edu.cn/laihua/upload/file/20140917/20140917165910_4167.doc
Application Deadline
May 31, 2023
How to Apply
Interested and qualified? Go to
Harbin Engineering University on www.at0086.com
to apply
For more details visit: HEU website.