IMSOGLO offers Erasmus Mundus scholarships to applicants of all nationalities, which is a full scholarship that covers programme participation cost, monthly allowance and travel costs up to a total of 49,000 euro for the full 2-year IMSOGLO programme.
The IMSOGLO master programme is coordinated by the International Training Centre of the Faculty of Bioscience Engineering at Ghent University.
About International Master of Science in Soils and Global Change (IMSOGLO)
The International Master of Science in Soils and Global Change (IMSOGLO) programme aims at teaching the knowledge, tools, technologies and applications in the context of soils and global change by bringing together the expertise of research groups at 4 renown EU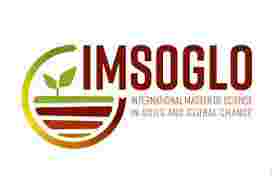 Subscribe for scholarship alert.
Be among the first to know whenever new International Master of Science in Soils and Global Change (IMSOGLO) scholarship is going on. Enter your email address and click the Subscribe button ↓
IMSOGLO Scholarships
Aim and Benefits of IMSOGLO Scholarships
The student receives
1000 euro per month allowance as support for housing and general subsistence outside of the country of residence of the student (food & leisure)
a travel allowance up to 3000 euro year (can be lower depending of your residence)
a one-time installation contribution of 1000 euro for Partner Country Students
Erasmus Mundus scholarship holders don't pay the programme participation cost since this is included in the scholarship.
Requirements for IMSOGLO Scholarships Qualification
Academic requirements
In order to enter the IMSOGLO programme you need to have at least an academic bachelor degree (minimum 180 ECTS credits) in pure or applied sciences (e.g., chemistry, biology, geology, civil or agricultural engineering, environmental or agricultural sciences, etc.) or an equivalent level from a recognised university or engineering college.
the obtained bachelor degree must contain at least 40 ECTS credits in natural sciences (physics, chemistry, mathematics, ecology, biology, geography, environmental sciences and agricultural sciences).
English language requirements
Accepted official language test certificates:
TOEFL IBT (at least total score of 90 out of 120)
Academic IELTS (overall band score of at least 6.5 with at least 6 for writing)
Cambridge Certificate of Advanced English (CAE)
Other certificates such as TOEFL/IELTS predictive tests and TOEIC will not be accepted.
"Language of instruction certificate":
If you have obtained at least 60 ECTS credits with English as the language of instruction, you can provide a stamped and signed certificate of English proficiency issued by your home university. Only if you have obtained your degree in: Antigua and Barbuda, Australia, Australian Territories, Bahamas, Barbados, Belize, Botswana, Cameroon, Canada, Cook Islands, Curacao, Dominica, Fiji, Gambia, Ghana, Grenada, Great Britain, Guernsey, Guyana, Hongkong, India, Ireland, Isle of Man, Jamaica, Jersey, Kenya, Kiribati, Lesotho, Liberia, Malawi, Malta, Marshall Islands, Mauritius, Micronesia, Namibia, Nauru, New-Zealand, Nigeria, Niue, Palau, Papua New Guinea, Philippines, Rwanda, Salomon Islands, Samoa, Seychelles, Sierra Leone, Singapore, St. Kitts and Nevis, St. Lucia, St. Vincent and Grenadines, South-Africa, Sudan, South Sudan, Tanzania, Tonga, Trinidad and Tobago, Tuvalu, Uganda, United States of America, United Kingdom Overseas Territories, US Territories, Vanuatu, Zambia or Zimbabwe. A "Language of instruction" certificate will not be accepted if your have obtained your degree in another country than the countries mentioned above.
Selection & Criteria: T
he IMSOGLO Scholarship Selection Group, with representatives of all partner universities, rank all applications based on previous achievements, motivation and references. Scholarship nominees will be notified by 1 April 2021.
Checkout:
Scholarships for African students 2021/2022
Application Deadline
February 28, 2021
How to Apply
Register here for intake September 2021
Complete the online application
You will need a pdf of your: passport, CV, bachelor diploma (or certificate of enrolment), transcript of records, motivation letter and 2 reference letters.
After your application, you will receive further instructions via e-mail
Prepare your legalized documents (diploma, transcript of records) and follow these instructions
For more details, visit IMSOGLO website.