International students intending to enrol in a science honours degree at the university in area of mathematical science are especially encouraged to apply for the 2020-2021 Maria Athanassenas Honours Scholarship.
Intending applicants must be international students with the zeal to obtain a bachelor's degree from one of the best university in the world and have completed their college education with excellent results. Maria Athanassenas Honours Scholarship provides students the support required in their undergraduate studies.
About Monash University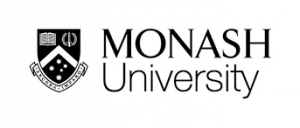 Subscribe for scholarship alert.
Be among the first to know whenever new Monash University scholarship is going on. Enter your email address and click the Subscribe button ↓
Monash University Athanassenas Honours Scholarship
Aim and Benefits of Monash University Athanassenas Honours Scholarship
$3000 paid for a maximum of one year only.
Requirements for Monash University Athanassenas Honours Scholarship Qualification
Applicants are to meet the following criteria:
Applicants must demonstrate strong academic and leadership abilities and must be willing to abide by the guidelines governing the conducts of students at the university.
Applicants must be supervised by a staff member in the School of Mathematical Sciences.
Applicants must be commencing full-time in the honours degree of Bachelor of Science in an area of mathematical sciences, in the School of Mathematical Sciences at the Monash University Clayton Campus.
Applicants must be international fees-paying students who have been admitted or intends to enrol to study a full-time undergraduate course at Monash University.
Applicants must not be a recipient of any other scholarships, grants or financial incentives funded by Monash University or be sponsored by other bodies/ institutions.
Checkout:
100 Study Abroad Frequently Asked Questions
Application Deadline
November 6, 2020
How to Apply
No application is required. All eligible students who apply for an undergraduate course through VTAC will be automatically assessed.
The scholarship cannot be deferred.
For more details, visit Monash University website.