Co-funded Monash Graduate Scholarships are provided by Monash University to support international students undertaking Research Doctorate and Research Masters degrees.
These scholarships are co-funded by Monash University and the enrolling faculty/academic unit and are available to help support students with living costs whilst studying at Monash.
About Monash University
Monash University take great pride in their vibrant international community. With 12 campuses and teaching locations across 4 continents, they are one of the Australia's largest universities. As an international student, you can look forward to a truly international experience. Wherever you came from - far or near, Monash university welcome you and invite you to explore it's offerings in your own language.... read more ... read more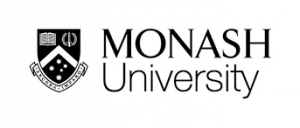 Subscribe for scholarship alert.
Be among the first to know whenever new Monash University scholarship is going on. Enter your email address and click the Subscribe button ↓
Monash University Co-funded Monash Graduate Scholarship (CF-MGS)
Aim and Benefits of Monash University Co-funded Monash Graduate Scholarship (CF-MGS)
The CF-MGS provides:
There are a number of tuition scholarships available for our international students that can be packaged with this stipend.
Requirements for Monash University Co-funded Monash Graduate Scholarship (CF-MGS) Qualification
You must be one of the following:
You must meet the following criteria:
This scholarship is also available to students undertaking Joint Research Awards when Monash University is the home institution.
Checkout:
Scholarships for African students 2021/2022
Interview date, Process and Venue for Monash University Co-funded Monash Graduate Scholarship (CF-MGS)
Monash scholarships are very competitive and are awarded based on your academic record, any research outputs and prior research experience.
If successful in receiving a CF-MGS, please ensure you familiarise yourself with the conditions and benefits as specified in the policy and procedures.
Application Deadline
August 31, 2023
How to Apply
Interested and qualified? Go to
Monash University on
to apply
Mid-year scholarship applications will open Monday 8 May
Application for graduate research scholarships is done at the time of applying for your course, unless you are already enrolled. Whether you are a new or current student, the same application process is used for both admission and/or scholarship via our Applicant Portal. You do not need to specify which scholarship you are applying as you are automatically considered for all graduate research scholarships (where eligible).
INTERNATIONAL (Round 1)
opens 1 September, closes 31 March
INTERNATIONAL (Round 3)
opens 1 April, closes 31 August
Many scholarships can have different application processes. Make sure to read the application details carefully and submit your application by the deadline.
If you are a new applicant, you must have obtained an Expression of Interest (EOI) from the relevant faculty before starting your application.
For more details visit: Monash University website.