The One Young World Summit 2022 will see 2,000 young leaders from 190+ countries descend to Tokyo for the global forum for young leaders. During the Summit, delegates will present and debate solutions to our time's most pressing issues alongside senior leaders.
Underemployment and the lack of employment opportunities are among of the most significant socio-economic and security challenges we face, partially brought on due to the youth bulge present in many countries around the world. Beyond its immediate impacts on young people, youth unemployment can exacerbate poverty, violent extremism, political instability, drug abuse and crime.
The Dutch Ministry of Foreign Affairs (MFA) prioritises improving young people's prospects in a number of developing countries and fragile states by supporting local entrepreneurs and job creation. The MFA believes that One Young World offers a great opportunity to young people to become engaged, get involved in and build on successful initiatives and connect with other changemakers around the world. That is why the Dutch MFA collaborates with One Young World to provide scholarships for delegates to participate in the global Summit around creating youth employment opportunities for prosperous and peaceful societies. The initiative has the following objectives:
Empowering young leaders to create sustainable job opportunities in selected regions.
Leveraging the potential of young people as widely as possible for job creation and highlighting their potential as a solution to fostering prosperous and peaceful societies.
Raising awareness for youth underemployment and sharing best practices regarding this subject.
About One Young World
At the heart of every global threat is a failure of leadership. This new generation is the most informed, most educated, most connected generation in human history. One Young World identifies, promotes and connects the world�s most impactful young leaders to create a better world, with more responsible, more effective leadership. The annual One Young World Summit convenes the brightest young talent from every country and sector, working to accelerate social impact. Delegates from 190+ countries are counselled by influential political, business and humanitarian leaders such as Justin Tr... read more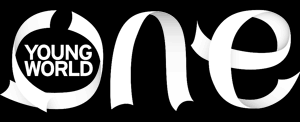 Subscribe for scholarship alert.
Be among the first to know whenever new One Young World scholarship is going on. Enter your email address and click the Subscribe button ↓
One Young World Scholarship
Aim and Benefits of One Young World Scholarship
Selected Enterprise for Peace Scholars will receive*:
Access to the pre-Summit programme of the Dutch MFA (location t.b.a.)
Access to the One Young World Summit which takes place 16 – 19 May 2022 in Tokyo, Japan.
Travel to and hotel accommodation on a shared basis in the pre-Summit location and Tokyo and travel back to the country of origin.
Catering which includes breakfast, lunch and dinner during the One Young World Summit and the pre-Summit programme.
Transportation between the One Young World Summit accommodation and the Summit venue.
Profiling in various media outlets.
Expectations of Selected Scholars
Previous Enterprise for Peace Scholars have helped conduct eco-system mappings, given advice on new initiatives and have been invited share their experience in various other events organised by the Dutch Ministry of Foreign Affairs or its partners. As the Dutch MFA would like to broaden its network of young role models and entrepreneurs in Africa and the Middle East, please note that when you have been selected to receive a scholarship, your contact details might be shared with Dutch embassies in the eligible countries.
The Dutch MFA asks for the active participation of the selected candidates. Both the pre-Summit programme and the One Young World Summit will be intense. Before selected scholars travel to the pre-Summit location, it is expected they will visit the Dutch Embassy in their countries to discuss their initiatives. Before and during the One Young World Summit, candidates (you are allowed to team up) will need to write a short blog or make a short video/sketch of their One Young World experience. After the Summit, it is expected that the candidates regularly report back to One Young World and the blog/vlogs need to be handed in to the Dutch MFA. Most importantly the scholars are expected to continue to create a positive impact with their initiatives.
Requirements for One Young World Scholarship Qualification
Aged 18 – 34 by date of One Young World Summit 2022 in May
Candidates need to be actively engaged in the fields of youth employment and job creation, either as entrepreneurs or in a similar role (and be able to demonstrate this)
Nationals of and residents in one of the following countries are eligible for the scholarship: Algeria, Burkina Faso, Côte d'Ivoire, Egypt, Ethiopia, Iraq, Jordan, Kenya, Lebanon, Mali, Morocco, Niger, Nigeria, Palestinian Territories, Senegal, Sudan, South Sudan, Tunisia, Uganda. Please note that candidates with a refugee status are certainly eligible.
Available to join the programme full time between 13 and 20 May 2022.
Checkout:
Scholarships for African students 2021/2022
Interview date, Process and Venue for One Young World Scholarship
Successful scholars will demonstrate:
A demonstrated commitment to creating positive impact through (social) entrepreneurship in their communities;
Proven leadership ability (role models) in their communities;
A capacity for innovation and value-driven problem solving;
A concern for local and/or global issues;
An ability to generate and articulate impactful ideas;
An ability to work towards a shared goal through teamwork and collaboration.
Application Deadline
November 15, 2021
How to Apply
Interested and qualified? Go to
One Young World on www.oneyoungworld.com
to apply
For more details, visit One Young World website.