The OutRight United Nations Fellowship is a 12-month program that supports LGBTI human rights defenders from around the world to harness the New York-based United Nations (UN) system to add value to their existing work. The program is designed to support existing work defending LGBTI people from the impact of religiously motivated violence and discrimination in the African, Caribbean and Latin American regions.
The aim of the UN Fellowship is four-fold:
Facilitate the use of New York-based UN spaces for LGBTI activists from Africa, the Caribbean and Latin America to enhance their networks and identify new entry points for progressing the protection and promotion of LGBTI human rights in their country.
Increase visibility and engagement of LGBTI human rights defenders from the Global-South within high-level UN political forums, specifically in response to religiously-motivated homophobia and transphobia.
Build the capacity of New York-based UN and State representatives in the human rights of LGBTI people to assist in the protection and promotion of these rights at the international level.
Strengthen relationships with diplomats in the New York-based UN system.
The Fellowship will operate around in-person participation at five key New York-based advocacy opportunities: The Commission on the Status of Women, the High-Level Political Forum on the Sustainable Development Goals, UN General Assembly High Level week, OutRight's annual Week of UN Advocacy and OutRight's OutSummit Conference. The Fellowship will include advocacy training.
About OutRight Action International
Every day, the human rights and dignity of lesbian, gay, bisexual, transgender, intersex and queer (LGBTIQ) people around the world are abused in ways that shock the conscience. The stories of the struggles and resilience often remain invisible – or willfully ignored – by those with the power to make change. Since 1990, OutRight Action International has worked alongside LGBTIQ activists and organizations, diplomats and policymakers, and other key partners to advance community-focused solutions to create lasting legal and social transformation. Together, we combat the systemic viole... read more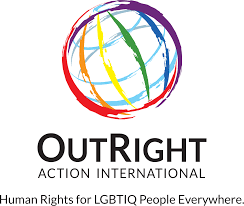 Subscribe for scholarship alert.
Be among the first to know whenever new OutRight Action International scholarship is going on. Enter your email address and click the Subscribe button ↓
United Nations Religion Fellowship
Aim and Benefits of United Nations Religion Fellowship
Fellows will be funded to travel to four of these five meetings, each of which generally lasts 1-2 weeks. Funding includes roundtrip airfare, accommodations, visa fees, ground transportation, and per diem.
OutRight UN Fellows are expected to attend four of the five meetings highlighted above. They will also be required to participate in activities around communications including social media highlights during sessions and reflection blogs. Fellows will also be required to produce a final report of their experience of the fellowship as well as participate in a follow up survey 6 months after the fellowship concludes to measure the impact of the fellowship on their national advocacy.
Requirements for United Nations Religion Fellowship Qualification
Experience working with the UN system, including UN agencies and human rights mechanisms, is not a pre-requisite for this Fellowship.
Women, trans, gender non-confirming and intersex human rights defenders are especially encouraged to apply.
Checkout:
Scholarships for African students 2021/2022
Application Deadline
January 23, 2022
How to Apply
If you are an LGBTIQ activist from the Caribbean, Latin America, Sub-Saharan Africa, Asia and the Pacific, or the Middle East and North Africa and feel you or your organization will benefit from taking part in OutRight's UN Fellowship, please fill out the application here.
Application deadline extended to January 23, 2022. The successful applications will be confirmed by February 9th 2022.
If you have any questions regarding this Fellowship, please contact Luíza Veado at [email protected]
For more details, visit the website.