Through academic training, practice, and global networking opportunities, the Rotary Peace Centers program develops the capacity of peace and development professionals to become effective catalysts for peace.
We are looking for early-career candidates who demonstrate a commitment to peace and conflict resolution, are able to undertake extensive reading and research, and are able to participate actively within a diverse cohort of students. Successful candidates have both a record of prior achievements in peacebuilding and potential for future growth and impact as leaders in the field resulting from their participation in the fellowship. After the program, candidates should be willing to share their own work and experience, staying in touch with peace fellows in their region and maintaining strong connections with Rotary members.
Application will be available in February, 2023
About Rotary
Rotary started with the vision of one man — Paul Harris. The Chicago attorney formed the Rotary Club of Chicago on 23 February 1905, so professionals with diverse backgrounds could exchange ideas and form meaningful, lifelong friendships. Over time, Rotary's reach and vision gradually extended to humanitarian service. Members have a long track record of addressing challenges in their communities and around the world.... read more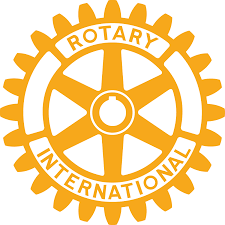 Subscribe for scholarship alert.
Be among the first to know whenever new Rotary scholarship is going on. Enter your email address and click the Subscribe button ↓
Rotary Peace Fellowships
Type

Masters

Organisation

Rotary

Country to study

Australia, Japan, Sweden, United Kingdom, United States

School to study

Duke University and University of North Carolina at Chapel Hill, International Christian University, Tokyo, University of Bradford, Bradford, University of Queensland, Brisbane, Uppsala University, Uppsala

Course to study

Not specified

State of Origin

Gender

Men and Women

Application Deadline

July 1, 2023
Aim and Benefits of Rotary Peace Fellowships
To train the candidates to be willing to share their own work and experience, staying in touch with peace fellows in their region and maintaining strong connections with Rotary members.
The fellowships cover tuition and fees, room and board, round-trip transportation, and internship and field-study expenses.
Requirements for Rotary Peace Fellowships Qualification
Master's degree candidates must also:
Be proficient in English
Have a bachelor's degree
Have a strong commitment to cross-cultural understanding and peace as shown through professional and academic achievements and personal or community service
Potential for leadership
Have at least three years of full-time relevant experience in peace or development work
Candidates must have at least three years between the completion of their most recent academic degree program (undergraduate or graduate degree) and their intended start date for the fellowship. Candidates currently enrolled in an undergraduate or graduate program are not eligible to apply.
Rotary Peace Fellows who have completed the certificate program, or a Global Grant Scholarship, must wait three years between the end date of that program and their intended start date for the fellowship.
We encourage people with disabilities and from other diverse backgrounds to apply. Rotary provides reasonable accommodations as needed to people with disabilities.
You are not eligible if you are an active Rotary member, employee of a Rotary club, Rotary International, or other Rotary entity.
Learn more about eligibility restrictions.
Checkout:
Scholarships for African students 2021/2022
Interview date, Process and Venue for Rotary Peace Fellowships
Accepted candidates study peace and development issues with research-informed teaching and a diverse student body. The programs last 15 to 24 months and include a two- to three-month field study, which participants design themselves.
Fellowship components:
Academic training

Learn research-based theories and approaches to peace and development.

Applied field experience

Build practical skills through a self-designed, 2-3 month field experience.

Networking

Expand your global network of academics, peace workers, and Rotary members.

Workshop series

Develop professional skills in peacebuilding and development.

Final seminar

Present your master's research.
The 2024-25 Rotary Peace Fellowship application will be available in February, 2023. Every year, districts must submit endorsed applications to The Rotary Foundation by 1 July. Review the endorsement instructions.
Application Deadline
July 1, 2023
How to Apply
Interested and qualified? Go to
Rotary on my.rotary.org
to apply
For more details visit: Roary website.