Trinity University – USA is welcoming applications from eligible and committed international undergraduate students for Merit-Based Scholarship offered at the institution. This scholarship is available for undergraduate students who wish to enroll in a degree program at the institution for 2020-2021 academic session.
About Trinity University
For 150 years, Trinity University has transformed challenge into boundless opportunity. Our resilience, commitment to enterprise, and creative vision have driven us in unwavering pursuit of excellence. Our Tigers have seized every chance to redefine the liberal arts for centuries past and present, cultivating a community of lifelong learners driven by a sense of duty to ourselves and to the world. We are heirs to a dynamic past and stewards of a promising future.... read more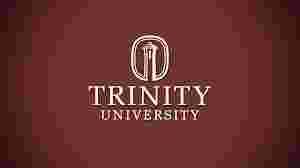 Subscribe for scholarship alert.
Be among the first to know whenever new Trinity University scholarship is going on. Enter your email address and click the Subscribe button ↓
Trinity University Merit-Based Scholarships
Aim and Benefits of Trinity University Merit-Based Scholarships
Scholarships have ranged from $5,000-$27,000 USD per year.
Requirements for Trinity University Merit-Based Scholarships Qualification
Applicants must be domestic or international students
Students admitted into undergraduate degree program.
The award is available for undergraduate courses offered at the University.
Students enrolling full time in the Honours program in the semester for which the scholarship is awarded.
Applicants must have a High school certificate or equivalent.
Candidates must be highly motivated, responsible, and able to work independently in a structured manner has good interpersonal and communication skill.
Applicants must hold an offer for a full-time program at Trinity University, USA
English Language Requirement: Applicants are required to provide evidence of meeting the Trinity University's minimum English language proficiency requirements.
Checkout:
100 Study Abroad Frequently Asked Questions
Application Deadline
November 1, 2020
How to Apply
To be considered for need-based financial aid, students must submit the CSS Profile for International Students or the International Student Financial Aid Application with their application for admission. Applicants who indicate an intention to apply for need-based financial aid will not receive an admissions decision until their application for need-based aid is received.
For more details, visit Trinity University wbsite.