For the past ten years, the United Nations Alliance of Civilizations (UNAOC) and the BMW Group have invited organizations around the world to apply for the Intercultural Innovation Award. The two partners have used this award to support innovative projects promoting intercultural understanding.
Wanted: projects for an inclusive and diverse society
This year, the focus will primarily be on projects promoting gender equality, countering violent extremism, hatred, and prejudices, and advocating for art, culture, and sports as vehicles for social cohesion and diversity.
About United Nations Alliance of Civilizations (UNAOC)
The United Nations Alliance of Civilizations (UNAOC) was established in 2005, as the political initiative of Mr. Kofi Annan, former UN Secretary-General and co-sponsored by the Governments of Spain and Turkey. A High-Level Group of experts was formed by Mr. Annan to explore the roots of polarization between societies and cultures today, and to recommend a practical programme of action to address this issue. The Report of the High-Level Group provided analysis and put forward practical recommendations that form the basis for the implementation plan of the U... read more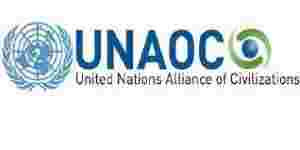 Subscribe for scholarship alert.
Be among the first to know whenever new United Nations Alliance of Civilizations (UNAOC) scholarship is going on. Enter your email address and click the Subscribe button ↓
UNAOC/BMW Intercultural Innovation Award
Aim and Benefits of UNAOC/BMW Intercultural Innovation Award
To leverage the social impact of the selected projects, all ten finalists will receive the same financial assistance. For this reason, with the support of the consulting firm Accenture, the partners have increased the financial award to USD 200,000. In addition, the finalists will receive individual and professional consulting and participate in various training sessions and workshops. Recipients will also have access to "Intercultural Leaders", an exclusive skills and knowledge-sharing platform developed by UNAOC and BMW Group for civil society organizations and young leaders working on promoting intercultural dialogue worldwide.
Requirements for UNAOC/BMW Intercultural Innovation Award Qualification
Eligible to apply for the Intercultural Innovation Award are not-for-profit organizations implementing projects focused on promoting intercultural dialogue and fostering diverse and inclusive societies, and who are willing to expand their range of action. Examples include projects in the fields of promoting gender equality and women's empowerment, preventing xenophobia, violent extremism, and hate speech, promoting the use of sport, art and culture as tools to drive social change and foster social inclusion. The Intercultural Innovation Award does not support one-time events (e.g. festivals, events, conferences. etc.).
Checkout:
100 Study Abroad Frequently Asked Questions
Application Deadline
May 27, 2021
How to Apply
Interested and qualified? Go to
United Nations Alliance of Civilizations (UNAOC) on interculturalinnovation.org
to apply
Interested organisations are invited to submit their application by 5:00 p.m. (EST) on Thursday, 27 May 2021, at www.interculturalinnovation.org.
For more details, visit UNAOC website.