Applications are hereby welcomed from international students as the University of Manchester offers more than 100 studentships every year through the President's Doctoral Scholar Award scheme, launched by Professor Dame Nancy Rothwell.
The PDS Award will give the most outstanding students from around the world a foundation to support research training with prominent academics across a full range of subjects.
About University of Manchester
The University of Manchester, in its present form, was created in 2004 by the amalgamation of the Victoria University of Manchester and the University of Manchester Institute of Science and Technology (UMIST). After 100 hundred years of working closely together both institutions agreed to form a single university, and on 22 October 2004 they officially combined to form the largest single-site university in the UK. Each has an innovative and inspiring history which we continue to build on, through ground-breaking research and as a centre of educational excellence.... read more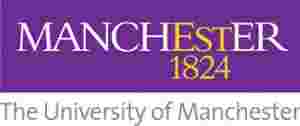 Subscribe for scholarship alert.
Be among the first to know whenever new University of Manchester scholarship is going on. Enter your email address and click the Subscribe button ↓
University of Manchester President's Doctoral Scholar Award
Aim and Benefits of University of Manchester President's Doctoral Scholar Award
The benefits of the 3.5-year fully-funded scholarships of University of Manchester President's Doctoral Scholar (PDS) Award 2021 will cover:
All university tuition fees at the international rate;
An annual maintenance stipend (at UKRI rate).
Requirements for University of Manchester President's Doctoral Scholar Award Qualification
Applicants must be international students
Applicants must be admitted into PhD program.
Must hold a conditional/unconditional offer for a PhD programme to commence in September 2021;
Applicants must hold (or are about to obtain) a first-class honours undergraduate degree (or international equivalent) from a reputable institution;
Ideally, hold a master's-level qualification at merit or distinction (or international equivalent);
Must have a track record of engaging with research. This may include contributions to publications/articles, promoting their research to a wider audience, prizes for research or project work;
Must be interested in attending a series of exclusive events to facilitate interactions with our academic community and network with other PDS award holders.
Checkout:
100 Study Abroad Frequently Asked Questions
Application Deadline
April 30, 2021
How to Apply
If you wish to be considered for this award, you must first follow all the usual admissions processes and receive a conditional/unconditional PhD offer. As such, the University asks that online PhD applications are submitted by 25 March 2021 to enable review, interview and supervisor selection.
On your application form in the funding section, state that you intend to apply for a PDS Award. See information on potential projects and supervisors and information on how to submit an online PhD application.
Once you have been interviewed and offered a PhD place, you will then work with your Primary Supervisor to complete the PDS application form, which needs to be submitted to the Faculty Doctoral Academy by 30 April 2021.
All PDS applications will be reviewed internally and a shortlist of candidates will be interviewed before final offers on funding are made interviews are expected to take place in early June 2021. We will award three fully-funded scholarships within the Faculty of Biology, Medicine and Health.
For more details, visit University of Manchester website.