Applications are hereby invited from suitably qualified international masters students for International Excellence Scholarship in New Zealand who wish to enroll in a research program at University of Otago in New Zealand for 2020-2021 academic session.
Otago International Excellence Scholarships welcome, support and recognise the very best international students enrolling in a postgraduate coursework Master's degree at the University of Otago. These merit-based scholarships recognise academic excellence, diversity, and leadership potential in supporting high-achieving students in their studies. The scholarships are also designed to support those students best placed to make a positive impact on society in their future career.
About University of Otago
The University of Otago, founded in 1869 by an ordinance of the Otago Provincial Council, is New Zealand's oldest university. The new University was given 100,000 acres of pastoral land as an endowment and authorised to grant degrees in Arts, Medicine, Law and Music. The University opened in July 1871 with a staff of just three Professors, one to teach Classics and English Language and Literature, another having responsibility for Mathematics and Natural Philosophy, and the third to cover Mental and Moral Philosophy and Political Economy. The following year a Professor of Natural Scie... read more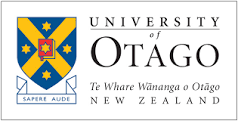 Subscribe for scholarship alert.
Be among the first to know whenever new University of Otago scholarship is going on. Enter your email address and click the Subscribe button ↓
Otago International Excellence Scholarship
Aim and Benefits of Otago International Excellence Scholarship
up to NZ$10,000 for tuition fees
Otago International Excellence Scholarship Courses
Requirements for Otago International Excellence Scholarship Qualification
Candidates must be international students
Students admitted into master's degree program.
The award is available for masters courses offered at the University.
Students enrolling full time in the Honours program in the semester for which the scholarship is awarded.
Applicants must have a bachelor degree certificate or equivalent.
Candidates must be highly motivated, responsible, and able to work independently in a structured manner has good interpersonal and communication skill.
Applicants must hold an offer for a full-time program at University of Otago, New Zealand .
Checkout:
100 Study Abroad Frequently Asked Questions
Application Deadline
October 31, 2020
How to Apply
There is no formal application process. Students will be assessed for a scholarship on application for their programme and recipients will be advised of their scholarship in the Offer of Place.
Selection of scholarship recipients is at the discretion of the University of Otago.
For more details, visit University of Otago website.