The Employability Grant has been designed to enable participation in a wide range of activities which enrich current UQ students' studies and enhance their employability.
About University of Queensland, Australia
We offer more scholarships than any other university in the state, so you should take some time to research everything we have on offer. Depending on the rules and conditions of the scholarship you apply for, it might be possible to hold more than one scholarship at once – so, read all rules and conditions closely.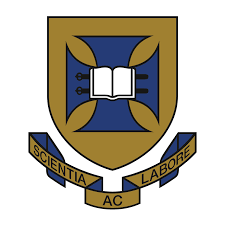 Subscribe for scholarship alert.
Be among the first to know whenever new University of Queensland, Australia scholarship is going on. Enter your email address and click the Subscribe button ↓
University of Queensland (UQ) Bachelors
Requirements for University of Queensland (UQ) Bachelors Qualification
undertaking extra-curricular activities that enhance your employability and enrich your studies, such as:

research programs
work experience and virtual internships
conferences
leadership programs
any other extra-curricular activities where you are selected to represent UQ.
And you:
are a domestic student or a full-degree international student
are currently enrolled in an undergraduate, honours, graduate certificate, graduate diploma or coursework masters
remain enrolled for the duration of the activity.
Grants are available for activities that take place across a maximum of one teaching week (up to 5 weekdays). If you want to undertake an activity across a full teaching week must have a cumulative GPA of 4.5 on your UQ studies report.
Checkout:
Scholarships for African students 2021/2022
Application Deadline
Not Specified
How to Apply
Interested and qualified? Go to
University of Queensland, Australia on studenthub.uq.edu.au
to apply
You can apply for one grant per round, and receive a maximum of 2 grants throughout your studies at UQ.
Apply using the online application form in StudentHub (student login required).
If you're undertaking an activity with a group of 3 or more you can indicate on your application form that you're part of a group activity, however each of you needs to submit an individual application.