The UNU-CPR Global Fellows will work to integrate researchers from underrepresented backgrounds in new and ongoing research projects that shape multilateral policymaking processes.
Candidates who are focused on Migration and Inequality are invited to apply for one 6-month Fellowship, which may be remote. The Fellow will help support ongoing research projects at UNU-CPR, working closely with an appointed senior researcher within the Centre. The Fellow will also have the opportunity to develop and test their own research proposals with potential donors.
Responsibilities
Conduct research work related to delivery of research in the Equitable Development and Migration (EDM) Pillar, focusing in particular on the relationships between migration, inequality and delivery of the SDGs in the context of the Global South.
Assist with delivery of background research and literature reviews on migration and inequality to support academic publications and policy reports.
Support delivery of EDM's new migration policy seminar series, hybrid events held quarterly in New York and Geneva, and other events as appropriate.
Monitor the delivery of project outputs (reports, blogs, articles) and related activities, including through liaison with researchers, authors and organizations as appropriate.
Support the development of research proposals on topics relevant to the work of the Pillar, for example, environmental/climate migration, the Humanitarian Development Peace nexus, protracted displacement.
Performs other duties as assigned by the supervisor.
About United Nations University (UNU)
The United Nations University (UNU) is a global think tank and postgraduate teaching organisation headquartered in Japan. The mission of the UN University is to contribute, through collaborative research and education, to efforts to resolve the pressing global problems of human survival, development and welfare that are the concern of the United Nations, its Peoples and Member States. In carrying out this mission, the UN University works with leading universities and research institutes in UN Member States, functioning as a bridge between the international academic community and the Un... read more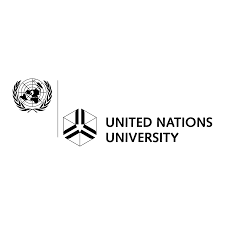 Subscribe for scholarship alert.
Be among the first to know whenever new United Nations University (UNU) scholarship is going on. Enter your email address and click the Subscribe button ↓
UNU-CPR Global Fellowship Program
Aim and Benefits of UNU-CPR Global Fellowship Program
The successful candidate will be retained under a Consultant Contract (CTC) as a Global Fellow – Migration and Inequality for six months. Consultants engaged by UNU may not provide services for more than twenty-four (24) months in a thirty-six (36) month period.
Lump sum payment of $1,000 will be made on a monthly basis, inclusive of all fees.
Requirements for UNU-CPR Global Fellowship Program Qualification
Degree or postgraduate degree in one of the following disciplines: geography, development studies, law, economics, politics or other relevant subject is required
Good computer skills including Word, Excel, PowerPoint
A minimum of one year of relevant work experience is required
Knowledge of migration or inequality issues is required
Experience with conducting background research and literature reviews
Experience with events organisation is an advantage
Excellent communication skills (written and oral) in English are required;
Working knowledge of another UN language is an advantage.
Checkout:
Scholarships for African students 2021/2022
Application Deadline
August 31, 2022
How to Apply
Interested and qualified? Go to
United Nations University (UNU) on careers.unu.edu
to apply
To apply to UNU, you will not need an account. Instead, we ask that you:
Apply via the apply link;
fill out the UNU P11 form (please avoid using similar forms provided by other United Nations organisations);
provide a motivation statement (in the P11 form); and
answer a few questions that are tailored to the position.
For more details,visit UNU website