The Next-Gen Mask Challenge aims to reimagine protective face masks used to prevent the spread of COVID-19 by making them more comfortable, functional, accessible, and even stylish.
The XPRIZE Next-Gen Mask Challenge will aid in the fight against COVID-19 by enhancing an effective solution: face masks. The next generation of masks will redefine the norm of mask-wearing behavior and help sustain crucial preventive health measures.
Masks are effective in slowing and preventing the spread of COVID-19, but not all of us have adopted this preventive measure. Some masks are ill-fitting, uncomfortable, not breathable, and the most effective masks are often unavailable or expensive.
Design: For the Next-Gen Mask Challenge, participants will have to design a facial covering that, among other things, achieves filtration efficacy on par with a surgical mask; addresses at least five of the top 10 reasons people do not wear a mask (as defined by XPRIZE); and has an "X-factor" of style that will promote positive mask-wearing behavior. In a survey, XPRIZE found that the top reasons people don't wear masks include: fogging of glasses, get too hot, are uncomfortable, cause breathing difficulties, make conversations challenging, can't exercise while wearing, cause pain or don't fit properly, block facial expressions, can't eat or drink, aren't eco-friendly, are ugly or boring, and are difficult to acquire.
About XPRIZE Foundation
A nonprofit 501(c)(3) since 1994, the XPRIZE Foundation has designed and operated seventeen competitions in the domain areas of Space, Oceans, Learning, Health, Energy, Environment, Transportation, Safety and Robotics. Our first XPRIZE, the $10 million Ansari XPRIZE for private spaceflight, spurred an industry and created exponential breakthroughs. Since then we have launched over $140 million in prize purses, including the $15 million Global Learning XPRIZE, the $10 million Qualcomm Tricorder XPRIZE, and the $1.4 million Wendy Schmidt Oil Cleanup XPRIZE. Each of these prizes has created... read more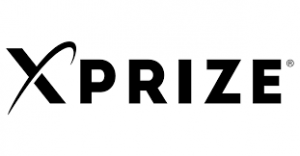 Subscribe for scholarship alert.
Be among the first to know whenever new XPRIZE Foundation scholarship is going on. Enter your email address and click the Subscribe button ↓
Next-Gen Mask Challenge
Aim and Benefits of Next-Gen Mask Challenge
The selected three teams will split a one-million-dollar prize purse.
The selected three teams will be connected to rapid manufacturing opportunities in the U.S. to accelerate the production of their reimagined facial masks.
Requirements for Next-Gen Mask Challenge Qualification
The Next-Gen Mask Challenge teams will be composed of the next generation of innovators ages 15-24.
Checkout:
100 Study Abroad Frequently Asked Questions
Application Deadline
September 15, 2020
How to Apply
Interested and qualified? Go to
XPRIZE Foundation on pop.xprize.org
to apply
Create a 1-2 minute video summarizing the design and description of the mask
Recommendation letter/Reference Letter: One letter of support from a high school principal, tenured university professor or administrator, or CEO of relevant organization submitted on official letterhead
For more details, visit XPRIZE website.