The Japan-IMF Scholarship Program for Asia (JISPA) supports graduate studies in macroeconomics or related fields in leading universities in Japan. It provides educational opportunities to promising junior officials from central banks, ministries of finance and other economic agencies in the Asia-Pacific region, aiming to build their capacity in economic policymaking to support sustainable growth and development in their own countries and the region.
The program was first introduced in 1993, and is funded by the Government of Japan and administered by the Regional Office for Asia and the Pacific (OAP) of the International Monetary Fund (IMF).
More than 840 officials have graduated since its inception, and many alumni play a key role in policymaking in their countries.
About International Monetary Fund
The International Monetary Fund (IMF) is an organization of 189 countries, working to foster global monetary cooperation, secure financial stability, facilitate international trade, promote high employment and sustainable economic growth, and reduce poverty around the world. Created in 1945, the IMF is governed by and accountable to the 189 countries that make up its near-global membership. The IMF's primary purpose is to ensure the stability of the international monetary system—the system of exchange rates and international payments that enables countries (and their ... read more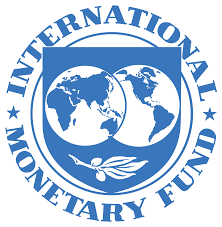 Subscribe for scholarship alert.
Be among the first to know whenever new International Monetary Fund scholarship is going on. Enter your email address and click the Subscribe button ↓
Japan-IMF Scholarship Program for Asia (JISPA)
Aim and Benefits of Japan-IMF Scholarship Program for Asia (JISPA)
The scholarship covers tuition-related costs and most living expenses for the scholar herself/himself. Benefits include:
Full university admission and tuition fees
Reserach related allowance and monthly living allowance
Medical insurance
A round-trip airfare and travel allowance
Orientation Program tuition fees (partnership track only)
Annual field trip fees (partnership track only)
Computer/software allowance (master's program only)
Research related fees, including field research and conference attendance fees (open-track PhD program only)
Requirements for Japan-IMF Scholarship Program for Asia (JISPA) Qualification
Applicants must be international students
Applicants must be a national of one of the following countries: Bangladesh, Bhutan, Cambodia, India, Indonesia, Kazakhstan, Kyrgyz Republic, Lao P.D.R., Malaysia, Maldives, Mongolia, Nepal, Pacific Island Countries, Papua New Guinea, Philippines, Sri Lanka, Tajikistan, Thailand, Timor-Leste, Turkmenistan, Uzbekistan, and Vietnam
Working for a key economic agency such as central bank, ministry of economy, ministry of finance, or financial regulatory agency.
A Bachelor's degree
Fluent in English
In addition, for the open track, applicants are expected to be studying at, have been admitted into, or be applying to a graduate program in economics in Japan.
An applicant must present either a TOEFL or IELTS score report. Kindly register the JISPA institution code as listed below when applicants take the test.
Checkout:
Scholarships for African students 2021/2022
Interview date, Process and Venue for Japan-IMF Scholarship Program for Asia (JISPA)
Selection Criteria
Scholarship awards are made on the basis of the candidate's academic record and work background, mathematical and statistics skills, English language proficiency, and potential for contributing to the macroeconomic and financial management and economic development of their countries. The assessment also includes qualities such as the candidate's commitment to public service, willingness to learn, and openness to new ideas. For the final selection, regional balance and gender balance are also taken into consideration.
Application Deadline
Not Specified
How to Apply
For more details, visit IMF website