Up to () US$500 awards are to be made in February 2021 to the top-ranked essays answering this year's essay question:
Lex:lead is a group of international lawyers and friends who support economic development focusing on the world's least developed countries.
Lex:lead offers an annual essay competition on topics of law and development to the world's least developed countries. In this way they transfer one-time US$500 awards to students for addressing fundamental questions.
About Lex:lead
Lex:lead was founded in 2010 to continue the work of the Global Challenge, a group that had formed in 2001 under the International Bar Association to bring lawyers worldwide to the issue of development focusing on the least developed countries. Joining the Global Challenge in 2005, Anne was named its director. In 2010 the founding members set up Lex:lead as a New York Not-for-Profit registered charity with US Section 501(c)(3) tax exempt status.... read more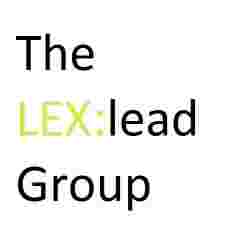 Subscribe for scholarship alert.
Be among the first to know whenever new Lex:lead scholarship is going on. Enter your email address and click the Subscribe button ↓
Lex:lead Essay Competition
Aim and Benefits of Lex:lead Essay Competition
US$500
Lex:lead Essay Competition Courses
Requirements for Lex:lead Essay Competition Qualification
Candidates must be registered to compete: essays from unregistered candidates will not be accepted.
Candidates must be a citizen of an eligible country and a student (usually of law) with proof of educational enrollment in an eligible country (in January 2021).
Eligible Countries: Afghanistan, Bangladesh, Bhutan, Cambodia, Kiribati, Lao, Myanmar (Burma), Nepal, Papua New Guinea, Solomon Islands, Timor-Leste, Tuvalu, Vanuatu, Yemen, Angola, Benin, Burkina Faso, Burundi, Central African Rep., Chad, Comoros, DR Congo, Djibouti, Equatorial Guinea, Eritrea, Ethiopia, Gambia, Ghana, Guinea, GuineaBissau, Lesotho, Liberia, Madagascar, Malawi, Mali Mauritania, Mozambique, Niger,Rwanda, São Tomé and Príncipe, Senegal Sierra Leone, Somalia, South Sudan, Sudan (Rep.), Tanzania, Togo, Uganda, Zambia, Zimbabwe
Checkout:
100 Study Abroad Frequently Asked Questions
Application Deadline
October 31, 2020
How to Apply
Answer all questions to register (incomplete or inaccurate registrations cannot be accepted). Do not register if you cannot provide proof of eligible citizenship and eligible enrollment.
For more details, visit Lex:lead website.