With its merit scholarship program, Universität Hamburg supports outstanding international students and doctoral researchers in all subjects and at all degree levels who have been socially committed and actively involved in an international context. The awarding of a merit scholarship allows recipients to concentrate fully on their studies and gives them the opportunity to develop their skills.
About University of Hamburg
The University of Hamburg (German: Universität Hamburg) is a comprehensive university in Hamburg, Germany. It was founded on 28 March 1919, having grown out of the previous General lecture system (Allgemeines Vorlesungswesen) and the Colonial Institute of Hamburg (Hamburgisches Kolonialinstitut) as well as the Akademic Gymnasium. In spite of its relatively short history, five Nobel Prize Winners and serials of scholars are affiliated to the university. University of Hamburg is the biggest research and education institution in Northern Germany and one of the most extensive universities in ... read more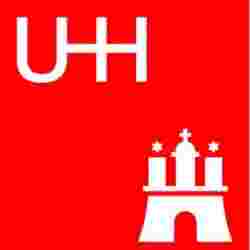 Subscribe for scholarship alert.
Be among the first to know whenever new University of Hamburg scholarship is going on. Enter your email address and click the Subscribe button ↓
Universität Hamburg Merit Scholarships for International Students
Aim and Benefits of Universität Hamburg Merit Scholarships for International Students
Funding amount and funding duration
The maximum monthly funding sum is €850. Depending on the availability of funding, individual doctoral researchers may be awarded a merit scholarship totaling €1,000 per month (roughly 2–3 merit scholarships are awarded per round).
Merit scholarships are awarded for 2 semesters (total of 12 months). You can reapply for a scholarship. In well-founded exceptional cases, the maximum funding period is 3 years.
Requirements for Universität Hamburg Merit Scholarships for International Students Qualification
You are entitled to funding if you
have been enrolled in your subject at Universität Hamburg for at least 2 semesters and are pursuing a degree (students in 2-year master's degree programs and doctoral researchers can apply after 1 completed semester);
do not hold German citizenship;
are not eligible for the federal student loan scheme.
Those not entitled to funding:
international students fulfilling the requirements of Section 8 of the German federal training assistance act (Bundesgesetz über individuelle Förderung der Ausbildung, BAföG)
Checkout:
Scholarships for African students 2021/2022
Interview date, Process and Venue for Universität Hamburg Merit Scholarships for International Students
Merit scholarships are awarded by a committee comprising members of faculties and ASTA (student council).
We will email you notification roughly 6–8 weeks after the application deadline. For an update on the current status of your application, check the online portal.
good to excellent academic performance
other verifiable knowledge and capabilities (e.g., presentations, publications, prizes; additional specialised skills); previous funding
social and/or intercultural activities (e.g., confirmation of volunteer work)
applicant's need/social situation
Documents Required for Application
Please submit proof of your residence permit to the program coordinator in good time before the end of the application period. As access to the University Administration building is still restricted, documents must be submitted by email to [email protected]. Your documents will not be stored and will be deleted after viewing.
If you do not have a residence permit (e.g., if you are an EU citizen or for some other reason), contact the program coordinator.
Application Deadline
October 15, 2023
How to Apply
You can find a step-by-step guide on how to submit your online application here: Guide (PDF). Follow the link for your chosen application period and log in using your STiNE ID:
Application form (deadline: 15 April)
Application form (deadline: 15 October)
You will then be invited to register and to complete your application.
You must upload the following documents to the online application portal:
CV
letter of motivation: please use this form (PDF)
proof of social and/or intercultural activities (if aplicable)
record of achievements: STiNE printout or list of course certificates. Master's students and doctoral researchers submit their final certificate.
evaluations from 2 professors or junior professors at Universität Hamburg. In justified cases, other teaching staff at Universität Hamburg can also prepare evaluations.
Template: evaluation form (PDF)
Only applications completed in full and submitted by the application deadline can be considered. Therefore, begin compiling your application documents early on and have these ready to upload to the application portal.
For more details visit: Universität Hamburg website.